Classic Cill / Upstand Detail
Classic Cill / Upstand Detail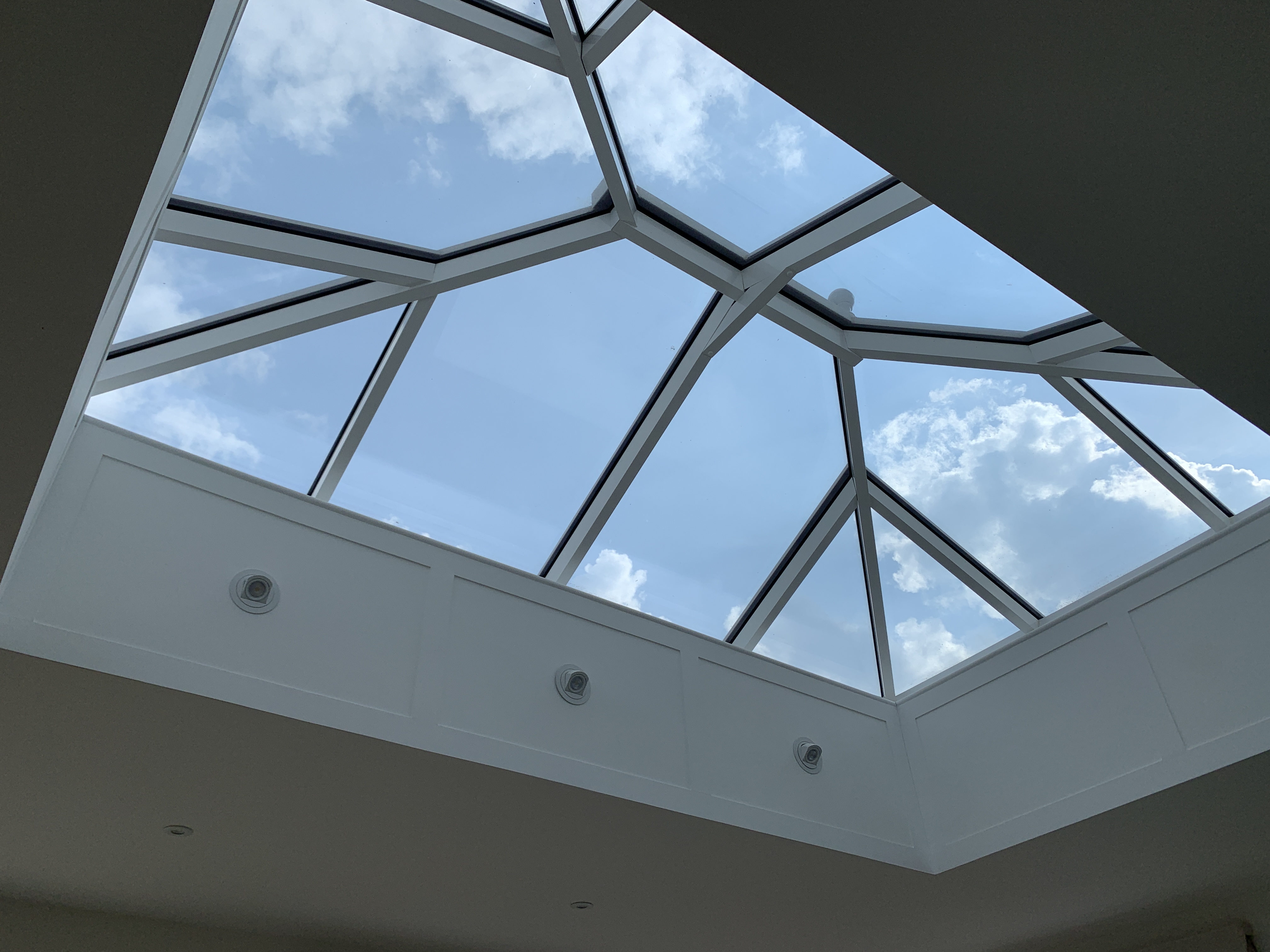 Items
14.
&
15.
to be completed after roof lantern installation.
Components to be supplied by Just Roof Lanterns:
1. Aluminium rafter capping.
2. High-performance glazing unit.
3. Aluminium glass end closure.
4. Timber rafter.
5. Roof lantern cill / plate.
6. Aluminium skirt.
7. Timber packer (Requirement depends upon kerb width).
8. Bull-nose detail.

Materials and works to be carried out by others:
9. 100mm wide upstand frame constructed from 100mm x 50mm timber.
10. 15mm exterior grade ply.
11. Code-5 lead flashing.
12. External weathering finish to individual preference.
13. 100mm Polyurethane insulation (Such as Celotex or Kingspan).
14. Insulated plasterboard.
15. Skim finish.
16. Angle fillet.
17. Optional 18mm exterior grade ply or OSB3 Board.