Just Roof Lanterns Awarded Best Of Houzz 2021
Annabel Fenwick | 28th January 2021
We are thrilled to report that Just Roof Lanterns has won TWO "Best of Houzz 2021 Awards' for both Design and Customer Service. Houzz is the leading platform for home renovation and design and "The Best of Houzz' awards are an emblem of trust and credibility for home professionals across the UK and around the world.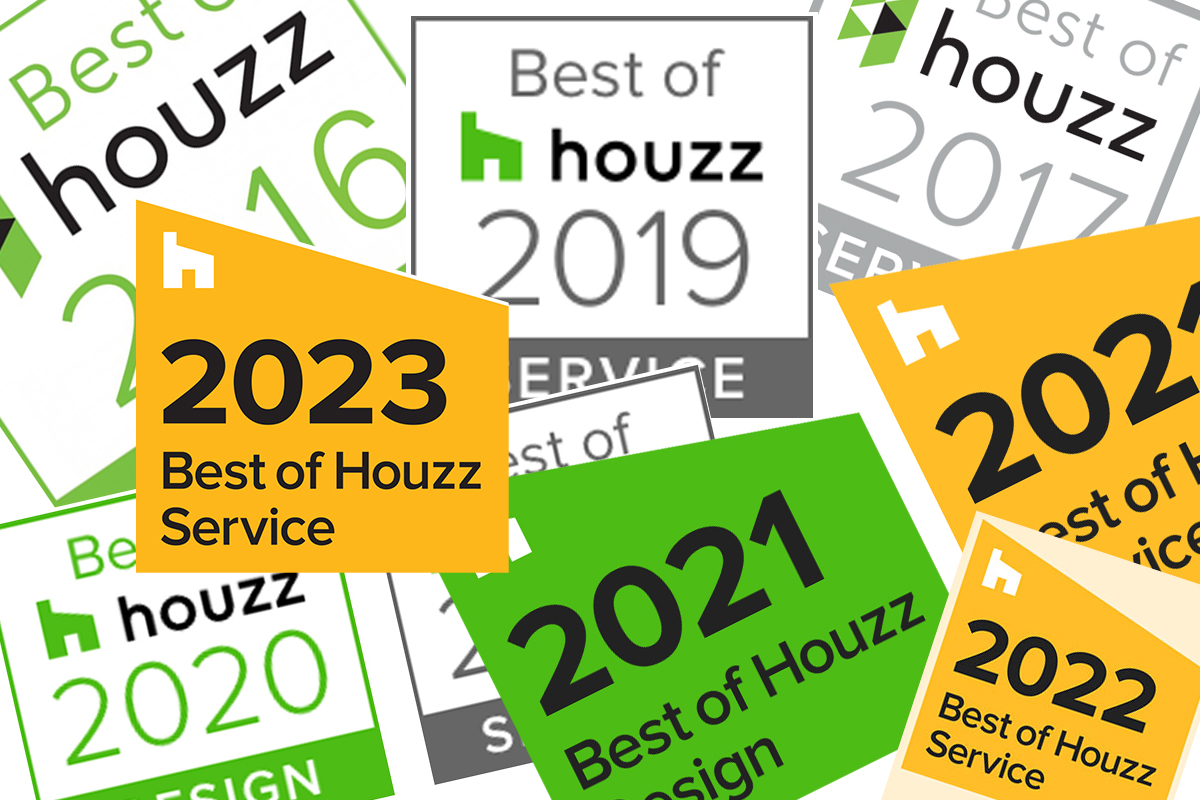 Design awards honour professionals whose work was the most popular among the Houzz community and Customer Service honours are based on several factors, including a professional's overall rating on Houzz and client reviews submitted in 2020.
We were absolutely thrilled to start our day with a notification from the amazing home renovation and design resource HOUZZ that Just Roof Lanterns have won TWO 'Best of Houzz 2021' Awards. This makes it the sixth consecutive year we have won a customer service award. It feels like an even bigger reward this year after all the challenges 2020 have thrown at us! Manufacturing shutdown during the first lockdown, remote working and home-schooling are just a few of the large curveballs we've had to contend with! It's also a testament to the great working relationships we have with the factories and in that respect, it's very much a team effort. We put customer service at the very heart at what we do. When people come to us, they're often embarking on projects which they've spent many years dreaming, planning and saving for and that fact is never lost on us. Since day one, our aim is to treat customers the way we would wish to be treated and we're delighted to receive these two awards and extend a huge thank you to both Houzz and our wonderful customers!
Follow Just Roof Lanterns on Houzz at: http://www.houzz.co.uk/pro/justrooflanterns/just-roof-lanterns
More about Houzz
Houzz is the leading platform for home renovation and design, providing people with everything they need to improve their homes from start to finish – online or from a mobile device. From decorating a small room to building a custom home and everything in between, Houzz connects millions of homeowners, home design enthusiasts and home improvement professionals across the country and around the world. With the largest residential design database in the world and a vibrant community empowered by technology, Houzz is the easiest way for people to find inspiration, get advice, discover products and hire the professionals they need to help turn their ideas into reality. Headquartered in Palo Alto, Calif., Houzz also has international offices in London, Berlin, Sydney, Moscow, Tel Aviv and Tokyo. Houzz is a registered trademark of Houzz Inc. worldwide. For more information, visit houzz.co.uk.